Brossard, Canada, (June 16, 2022) – Distech Controls, an innovation leader connecting people with intelligent building solutions, announced today that Umny, a company that is working hard to deliver advanced software and AI for intelligent buildings, has joined the company's Digital Partner Program (DPP).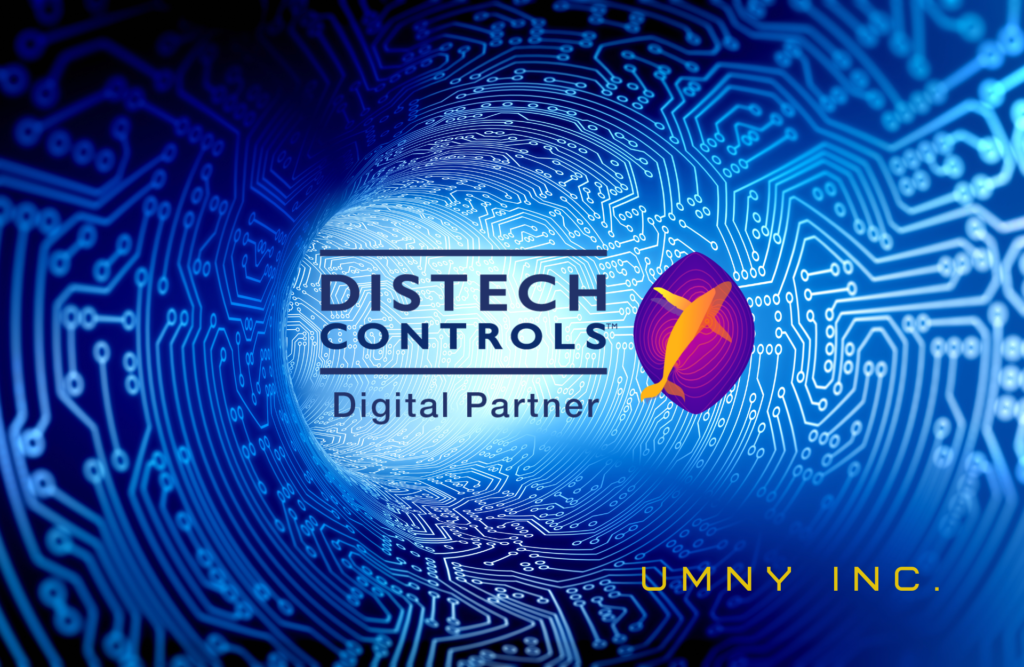 The DPP brings together a network of world-class digital companies that will share their expertise and best practices to help make buildings more efficient, connected, and attractive. The program connects smart-building System Integrators (SI) with digital partners selected for their expertise and collaborative mindset to assist SIs with their smart-building projects.
Umny Inc. builds flexible and accurate AI software for smart control, optimization, fault detection & diagnosis (FDD), and forecasting. Umny uses a proprietary software development process, which combines the use of computer simulations, real-world data collection, robust testing procedures, and deep learning algorithms, allowing them to solve even the most challenging problems.

Umny and other digital company partners in the program represent expertise across multiple building functions and aligned services. As with Distech Controls, all members of the DPP adhere to open protocols and industry IT standards, providing best-in-class solutions Service-Level Agreements (SLAs) that meet customer requirements and budgets.
"The key here is facilitating meaningful collaboration to deliver results for the customer," said Joel Désiré, Senior Product Manager, Distech Controls. "Our digital partner companies offer their expertise to help create an advanced digital infrastructure, allowing for a better understanding of the building's overall usage as well as enhanced occupant experience. The System Integrators then ensure quality deployment of the Building Management System and facilitate easy and reliable data exchange between OT and IT disciplines." 
About Distech Controls
Distech Controls connects people with intelligent building solutions through our forward-thinking technologies and services. We partner with customers to deliver innovative solutions that can provide better health, better spaces and better efficiencies. Our passion for innovation, quality and sustainability guides our business, which serves multiple market segments through worldwide business divisions, service offices and a superior network of Authorised System Integrators and Distributors. Distech Controls, Inc. is a subsidiary of Acuity Brands, Inc.
For more information visit www.distech-controls.com
About Umny Inc.
The Umny team came together from their diverse backgrounds (engineering, software development, geothermal energy, and agriculture) and founded this company to build software tools that are user-focused, scientifically accurate, cost-effective, and reliable.  It is deeply important to the team at Umny Inc. to meet real-world needs, and to solve engineering problems that limit the widespread adoption of sustainable technology. 
More about our products and services.
Media Contact – Distech Controls
Antonio Francischiello 
Senior Marketing Manager 
[email protected]
Media Contact – Umny Inc.
Sarah Nicholson
CEO 
[email protected]
Distech Controls is a trademark of Distech Controls Inc. All other trademarks are the property of their respective owners.